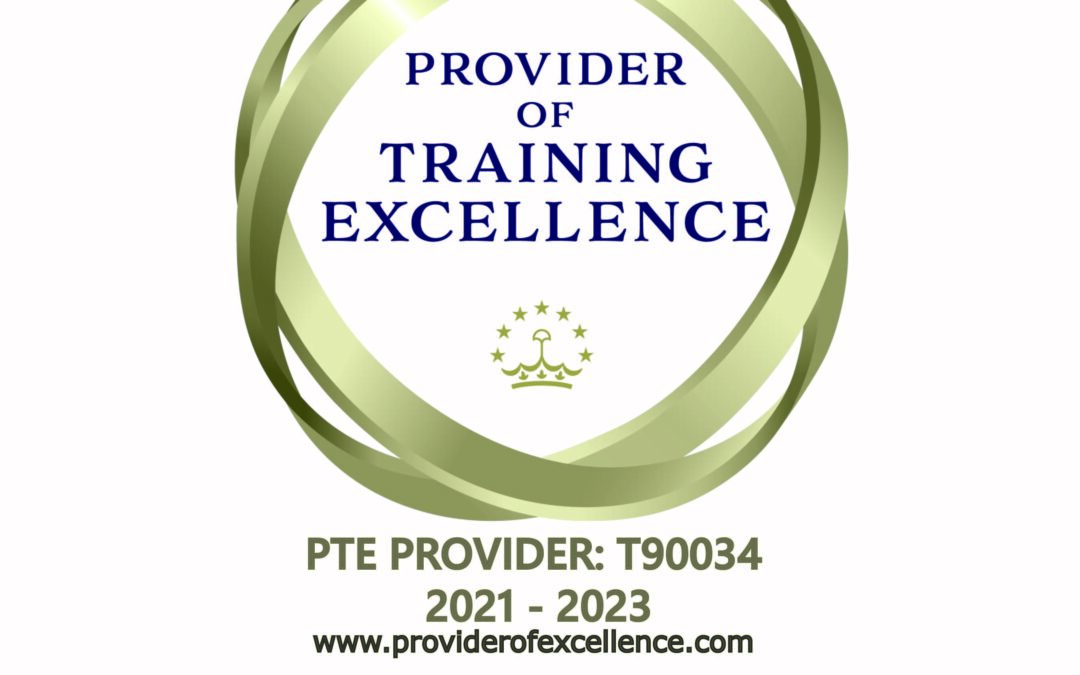 Chinara Enterprises is proud to announce that today , Wednesday 17th March 2021, we were successful in gaining accreditation of Provider of Training Excellence (PTE), from the Professional Development Consortium (PDC).
This accreditation has been awarded as a result of a rigorous assessment of our learning and development activities and services for individuals and organisations, as well as our processes.
The PDC supports all those involved in providing continual professional development (CPD) and work with the Provider of Training Excellence organisation in assessing providers of training as well as courses, to ensure they are meeting the required professional standards.
The consortium was developed from a research project based at Kingston University Business school.
The PTE accreditation is a significant achievement for Chinara Enterprises , as  it demonstrates our commitment as a company to maintaining excellence in what we do. As we enter our 13th year as a business, and given the significant challenges the world has faced this past year, we could not be prouder of what we have achieved.
The accreditation shows that we:
Ensure our  content is of high quality and is developed from trusted resources. We work with subject matter experts to develop our learning and development material.

We follow processes adopted by sector leaders in training & learning
Our commitment to  providing an outstanding learning experiences for all of our learners and customers

Are committed to ensuring that our learners are able to measure impact  as a result of our learning and development activities 
As a customer, whether you are an individual, corporate client, member or non member, this will provide you with assurance of the quality of the learning and development we provide.
Our company will be required to undergo re accreditation every 2 years, to ensure that we continue to meet the PDC standards.
What does this mean for our customers ?
It means that our customers no matter who they are can be assured of excellent service. When you attend any of our learning  and development events, your certificate will bear the PTE logo, which provides assurance of the quality of our learning, which learners can show to employers, as well as add to your CPD portfolio.
We would like to thank all of our customers past and present, as well as our team of associates,  Chinara Enterprises team, partners, clients who have worked with us over the past 13 years , without whom we would not have achieved this.
We look forward to working the PDC team on maintaining our accreditation and promoting high quality CPD for all !