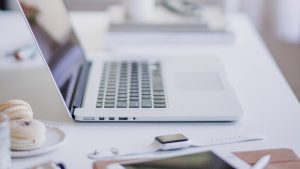 With just over 2 days to go for social workers to renew their registration with Social Work England and upload at least one piece of  evidence of continual professional development (CPD), why is that after nearly 11 months, despite countless engagement events, webinars and free guidance, that there are still over 25% of social workers have not yet renewed their registration or uploaded their CPD?
An article in Community Care  dated 26th November revealed that 25% have yet to renew and risk being de registered on December 1st, there were calls from unions, and employers to extend the deadline.
[urcr_restrict access_role ="all_logged_in_users"]
I have to admit that I agree with Social Work England to not extend the deadline. My reasons for this are as follows:
I see many social workers debating the relevance of the CPD exercise, stating they don't have time to do this. So when I see debates such as this, often on social media, I ask them how they would feel going to see a GP or a nurse if they had not kept their practice up to date. I see some posts and debates that are quite lengthy , that I think to myself, the same time that you took to debate in online discussion, you could have written up the one piece of CPD on their Social Work England Account !
Many will also argue that employers do not give time to attend CPD, let alone reflect on it. All social workers are supposed to have regular reflective supervision, during which you should be reflecting on your practice and planning your CPD.
Having been selected for a CPD audit by the Health and Care Professions Council (HCPC) some years ago, that motivated me to find a way to record and reflect on my CPD on a regular basis. I saw it as my responsibility to maintain my CPD, and reflect on the difference it is making to my practice. This regular self reflection, made me value myself and my work more, and the difference I made to people's lives.
How long does it take me? I try and set aside at least an hour every few months to undertake some CPD and to reflect on it. I developed a set of tools to assist me in setting personal development goals, and reflecting on them.
I was so relieved to finally submit all of my CPD and renew my registration in October, as I could relax knowing that I have completed ahead of time.
On the Social Work England website, there is a plethora of guidance on how to complete the CPD forms, which I always point people towards.
Social Work England have updated their guidance for those who have joined the register or restored their registration between September 1 and November 30.
The guidance states the following:
"if you join or rejoin the register between 1 September and 30 November 2020, it is not mandatory to record CPD during this period, but it would be good practice."
You will still need to pay the renewal fee if you have recently joined or restored your registration.
They have also provided additional guidance for social workers on the register who are not currently in practice or not involved in front line social work on recording CPD as you are still required to meet the Social Work England Professional Standards and record CPD ( with the exception of those on the temporary register).
For more information and guidance on registration renewal and CPD visit the Social Work England website 
I have been inundated with calls and emails from social workers who have yet to renew their social work registration or upload  just one piece of CPD in order to meet the requirements for Social Work England. Due to popular demand I am hosting this last free webinar for 1 hour on Saturday 28 November at 10am – 11am
Here is the link to join me live at 10 am , Saturday 28 November
Don't risk losing your registration !
[/urcr_restrict]